My Home, Water Garden and Covered Deck!
"CasaDana"

Above is my cute yellow brick Broadmoor home. I love the large lot with lots of trees!
Below is the view of my covered deck from the backyard of my home. The back of the water garden is shown in the foreground. The covered deck, nicknamed CasaDana, has a high def television, surround sound, refrigerator, and phone. The chimonea (a ceramic Mexican fireplace), smoker, and grill are to the left where many great meals have been cooked! The sunsets are incredible from the deck.
The clouds are beautiful behind the steeple and cross on the church behind my home (see below).
Below is my new water garden shown from the deck. The waterfall is very relaxing to see and hear. My water garden also called a goldfish pond has been my spring project. My four big goldfish have had 15 babies in my pond. I have also planted a lot of new plants. The pond at night with the Malibu lights is even more awesome!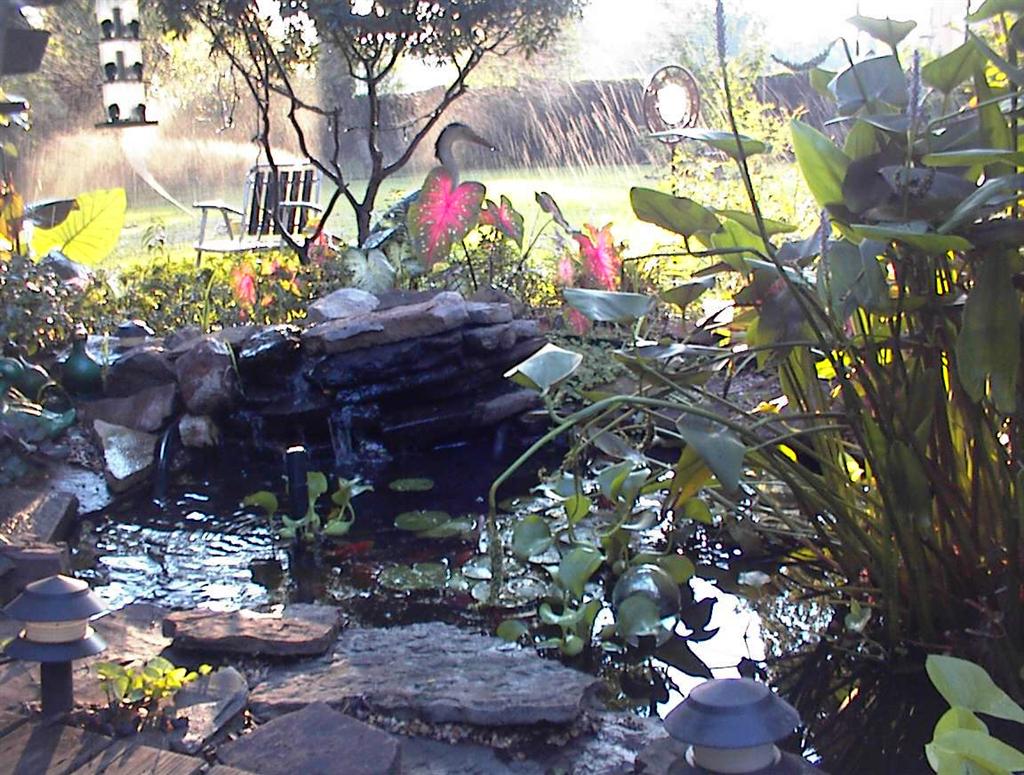 Below you will see the sunset from the deck and pond in my backyard. The church with steeple and cross is totally spiritual at sunset. I don't like to miss many sunsets! Guess the name of the church! God has really blessed me for me to have such a wonderful home and such good friends to help me enjoy it.
God Bless You!