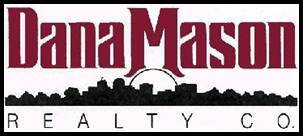 "I have a passion for helping people"

Click for Single Family Listings
Click for Commercial Listings


Please ask me about listing your property.




I can promise advertising, promote your property on the internet,
and talk to agents and clients personally about your property!


Some companies list then leave, we don't!
Some companies are too large and impersonal, we aren't!

We are experienced and easy to contact!
Dana has over 500 closed transactions!
Our success rate in selling properties is amazing!
Let Dana explain why!


Information on this site is not guaranteed but is believed to be correct.

For more information or for a private showing: Email us!
Or call our office at 318-861-3707
Toll free 1-888-865-8369

.